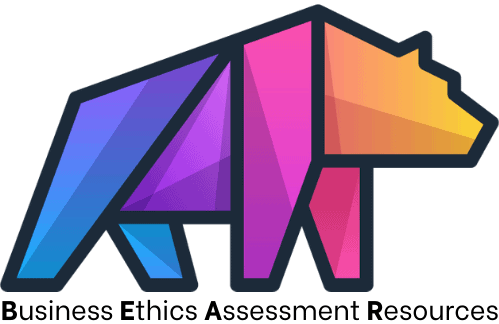 BEAR is a sustainability assessment tool to help your business holistically measure, plan, assess, and continuously improve its positive impact on sustainability.
There's growing recognition that if we want a sustainable, just and inclusive world we must invest and do business differently. Once seen as a radical idea, the notion of giving equal importance to social, environmental and economic value is now core.
Issues like climate change, fragility of supply chains and inequality continue to advance around the world; with consumers, shareholders and stakeholders starting to demand evidence of change and positive impact.
Get in touch for a demo or to find out more..
Accurate understanding, definition, evidencing and measuring of sustainability activities are key to ensuring genuine business impact. 
BEAR defines sustainability as…
BEAR's mantra is that true sustainability can only be achieved if each area coexists, with equal commitment applied.
Benefit from BEAR's research and extensive knowledge base 

Accelerate your sustainability journey through bite size chunks

Use simple visuals to interpret your results and create a roadmap

Use data to support your internal business case for sustainability

A simple platform to track, manage and report  

Gain insights on business vulnerability and risk  

Use BEAR as a step to meeting other recognised standards 

Get advice and support from the creators of BEAR and global sustainability consultancy

ValueMetrix 
What people are saying...
Provides a clear pathway of steps and areas of focus that businesses can prioritise. Educational, thought provoking and assisted us to expand our own internal sustainability plan.
I think this is excellent. Just achieving Level 1 could be a fantastic opportunity to engage a board and enable cultural change. It's simple to use, showing me what I need to aim for to reach each standard.
BEAR is an empowering tool on the sustainable journey. BEAR will enable businesses to objectively measure their status, progress, and inspire change for the better.
BEAR is a comprehensive assessment tool that uses measurable indicators that will help companies track their progress.
This excellent tool is my favourite combination of robust yet practical. It will really help businesses develop accountability to stakeholders, and enhance their ability to thrive in a marketplace that demands sustainability.
Very impressed. BEAR is challenging on every level, funnelling focus and accountability. It has the potential to be a sought after accreditation.